Staying healthy on your holiday is easy in Thailand. These 10 superfoods in Thailand are cheap and readily available. This article will help you pick the best superfood in Thailand.  
Choosing the Best Superfoods Thailand
Health is one of the most important aspects for everyone. One of the simplest ways to acquire good health is by consuming healthy foods. Consuming superfoods that are healthy and providing essential nutrients for promoting good health can be a smart thing to do. Thailand is one of the countries in Asia that is rich in many superfoods. This is a continued article from best superfoods in Thailand.
There are traditional foods that can be considered a superfood due to the combination of ingredients, and the cooking method to create a healthy food that can promote physical health.
There are both a number of health shops throughout Thailand, and you also have many online shops that deliver to homes or even to your hotel within a day, or the same day in Bangkok. 
Here is a list of the best superfoods in Thailand!
1. Chia Seeds in Thailand
Chia seed in Thailand is one of the richest sources of omega-3 fatty acid, making it one of the essential superfoods to promote good health. Chia seeds can enhance brain power, as well as provide more energy for physical activities. Omega-3 fatty acid also can promote good cardiovascular health. Besides being highly nutritious, Chia seeds can be used as part of the weight reduction diet plan. It has the combination of essential components of fat, fiber, protein, calcium and also antioxidants. Put a small scoop of chia seeds in a water bottle and a cup of coconut water overnight in the fridge and in the morning you have a cool drink to bring to the Thailand beach. If you go hiking in Thailand, fill chia seeds in a small bottle so that the chia seeds form a gel and eat on the way. It gives you great energy and distributes water, truly a great one of the best superfoods in Thailand.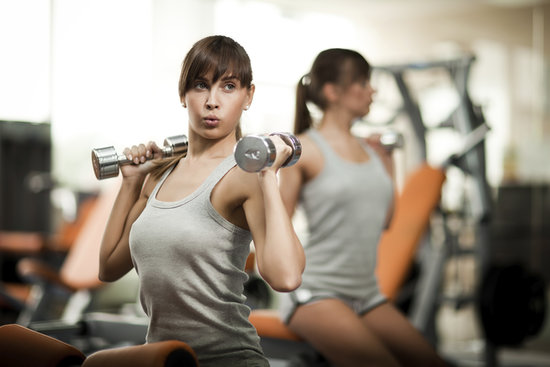 2. Sea Vegetables in Thailand
This kind of food is considered as essential food, jam packed with nutrients that can promote good health for anyone who consumes the food. Including sea vegetables to the daily diet can be a healthy and smart choice due to the large range of nutrients from minerals, vitamin B, calcium and also riboflavin.
There are several sea vegetables that can be consumed: wakme or alaria, dulse, arame, kombu and laver. Every sea vegetable offers a variety of nutrients, but all of them can promote positive health effects. Sea vegetables can aid in the prevention of heart and cardiovascular problems. Those who want to maintain their body weight can consume these vegetables as well for a balanced diet, and their ability to reduce appetite. There are also many dried versions in Thailand, but be mindful of added sugar or ingredients when purchasing in this format. Sea vegetables are best when purchased raw and fresh from a seafood market.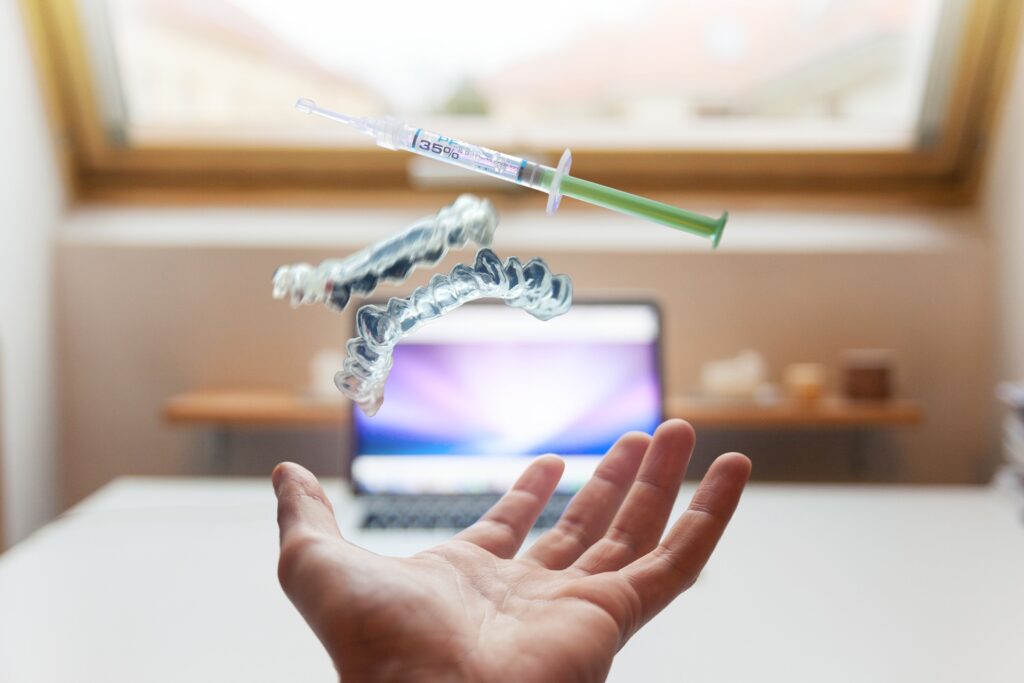 3. Spirulina in Thailand
This superfood in Thailand  is very useful for cleansing toxins in the body as it is a natural detoxifier. Additionally, it can positively affect our metabolism, as well as the performance of our organs. Spirulina has various useful and nutritious features, such as containing protein, ten amino acids, and also vitamins B and E. One of the essential benefits of consuming spirulina is the heavy metal detoxification effect due to the rare combination of phytonutrients.
Spurilina can help various nutrient deficiencies, and is also an immune booster.
You can buy spirulina and other superfood in Thailand in one of the many health shops and pharmacies. 
4. Barley Grass and Wheat Grass in Thailand
Barley and wheat grass also have a cleansing and detoxification effect that can clean and get rid of toxins in the human body due to the large amount of chlorophyll. The presence of large amounts of minerals, amino acids and vitamins also promote great benefits to the consumer's health. Barley and wheat grass can be consumed as fresh or frozen juice, but it is best as fresh. Some selected juice shops have it.
If you want to buy healthy juices or meals but you can not find them, you can always try a delivery service in Thailand. FoodPanda App gives you a 90 THB discount on your first order.
5. Mulberry in Thailand
Mulberry is a very healthy berry that grows mostly in central and north Thailand. They do sell it online sometimes if you can not find it in your local fruit shop. The leaves on the other hand you can buy in most supermarkets as tea. Mulberry leaves are very healthy as well and one of the many super foods in Thailand grown in Thailand. Berries in general are healthy fruits, and mulberries have very high levels of protein, fibers and calcium. They also contain lots of vitamin C and iron, plus a long line of antioxidants
These are just a selection of a few superfoods in Thailand. The next article will focus on wild growing superfoods in Thailand like butterfly pea. Follow us on Medium so you don't miss anything.
6. Watermelon in Thailand
Watermelon might not be considered a superfood, however, when in Thailand, it can be a lifesaver. Additionally, it's really cheap, and it's available everywhere. It's also an excellent fruit to do a 48 hour fast on since there is 92% water in a watermelon. Vitamins A, B, and antioxidants will help clean your body.
Lycopene is found in watermelon, and it will help protect your skin from the Thailand sun. For men, it helps keep your prostate in check.
These reasons are why we list watermelon as a superfood in Thailand; you can eat a lot of it, stay hydrated, and get lots of vitamins without even thinking of gaining weight.
7. Green Tea in Thailand
Green tea is grown in Northern Thailand, and it's really one of the best superfoods available here. With that said, beware: there are many green teas or matcha teas sold everywhere in Thailand, but they also contain added sugar. Often the smoothies you see are full of sugar, so you might want to ask the person who makes the iced tea for you to skip the sugar, and ask for something that is not sweet. "ไม่หวาน" Mị̀ h̄wān, sounds like Meee wan; that means not sweet.
If you are making a smoothie at home, you can mix your tea inside the smoothie. Green tea contains antioxidants, which may help you prevent illness, and it also helps with fat burning.
8. Coconut Water in Thailand
Now do not confuse this with coconut milk or meat, that is full of fat. This is called coconut water, and it is a perfect drink after fitness, or a day at the beach in Thailand. It contains
electrolytes with minerals like sodium, potassium, magnesium, calcium and many others. So stop buying drinks from 7/11 in Thailand, and get coconut water while in Thailand.
Coconut water is one of the most common local superfoods in Thailand and coconuts can be bought everywhere. You can also buy it in tetra packs in supermarkets but make sure it's just coconut water, as some do have added sugar or sweeteners.
If you are looking to cook with coconut milk or meat, we recommend the Thailand cooking blog that has many free Thai food recipes.
9. Snow Lotus Root in Thailand
Snow lotus does not sound like something you would find in Thailand, but it is very common in the fruit and vegetable markets. It looks like a funny shaped potato, and you need to peel off the skin before eating. It is grown in the high mountains in Thailand, and also imported from China and Tibet. Should be eaten cold, and it's sweet without many calories. It is one of the many superfoods in Thailand we discovered recently, but now it's one of our favorites. Since it is a root, it lasts very long in the fridge, and its excellent to eat as a snack. It is full of vitamins and fiber, and it is good for people with diabetes if they want something sweet and healthy.
10. Pomegranate in Thailand
The pomegranate is very seasonal in Thailand and it might be hard to open but when you do the small fruits are juice and sweet almost like candy. Many older people retire, and with old age comes many illnesses like prostate and PSA. Pomegranate is a fruit grown in Thailand and it is proven to lower your PSA level, according to a UCLA 2006 Clinical Cancer Research study. If you cannot find raw pomegranate, there are plenty available as juices in Thailand. Just make sure you get the one with the highest amount of Pomegranate, and not mixed nor with added sugar. Besides keeping your PSA levels low, it fights ulcers and is anti-inflammatory. If you are a man and living in Thailand, and at risk of getting prostate cancer, this is one of the superfoods in Thailand you should ingest. The GL level of Pomegranate is 18 and that is good to control sugar level.