A run in Pattaya is a great way to stay healthy. If Thailand is hot during the day, the morning or afternoon can still be perfect for a run. During the rainy season, run just after the rain for a fresh feeling in your body.
Dark Side Running
If you live a bit outside the center of Pattaya, or on the "dark side", near the Siam Country Club, there are plenty of small streets or off roads to run on. Many golf courses also allow runners to take advantage of their nice clean roads; just make sure you do not run in the way of any golfers.
There is also a combined running and bicycle track around Mabprachan Lake.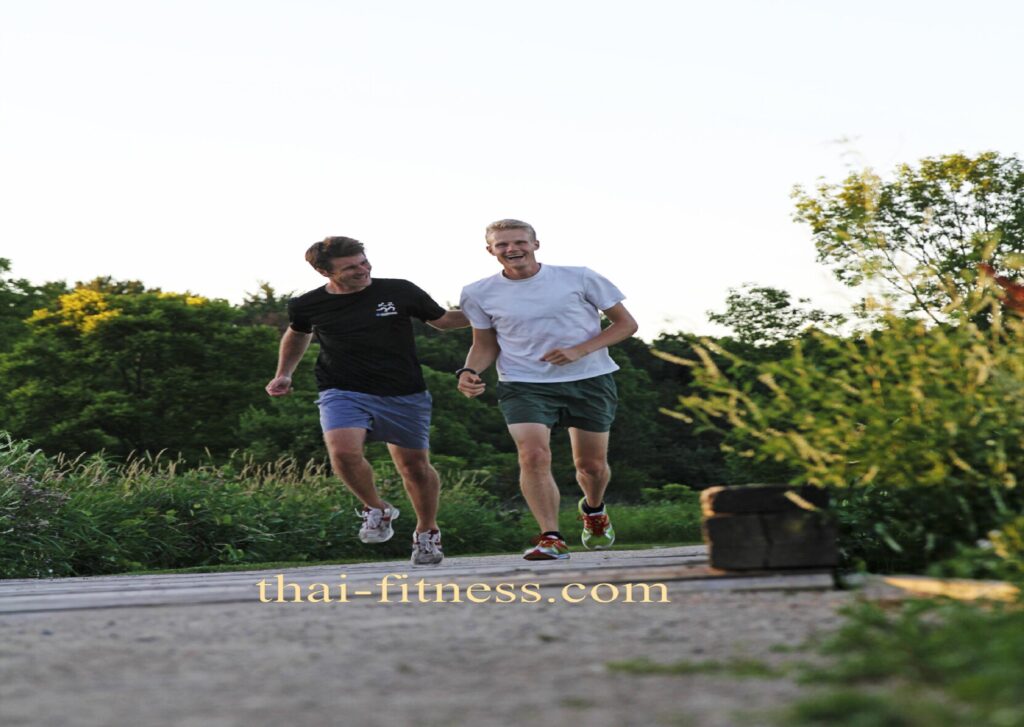 Running at Pattaya Beach
If you are in the center of Pattaya, then Pratumnak Hill, or Pattaya Beach are the more popular places to run. The beach is maybe not for everyone since it is full of obstacles. Beach obstacles are people wanting to sell you something, ladyboys trying to run after you, girls stopping you, lazy tourists walking in your way, and motorbikes running over you.
However, there are many people running at the beach everyday, so if you do not mind the above or want to see it as an obstacle course you can enjoy the beach run.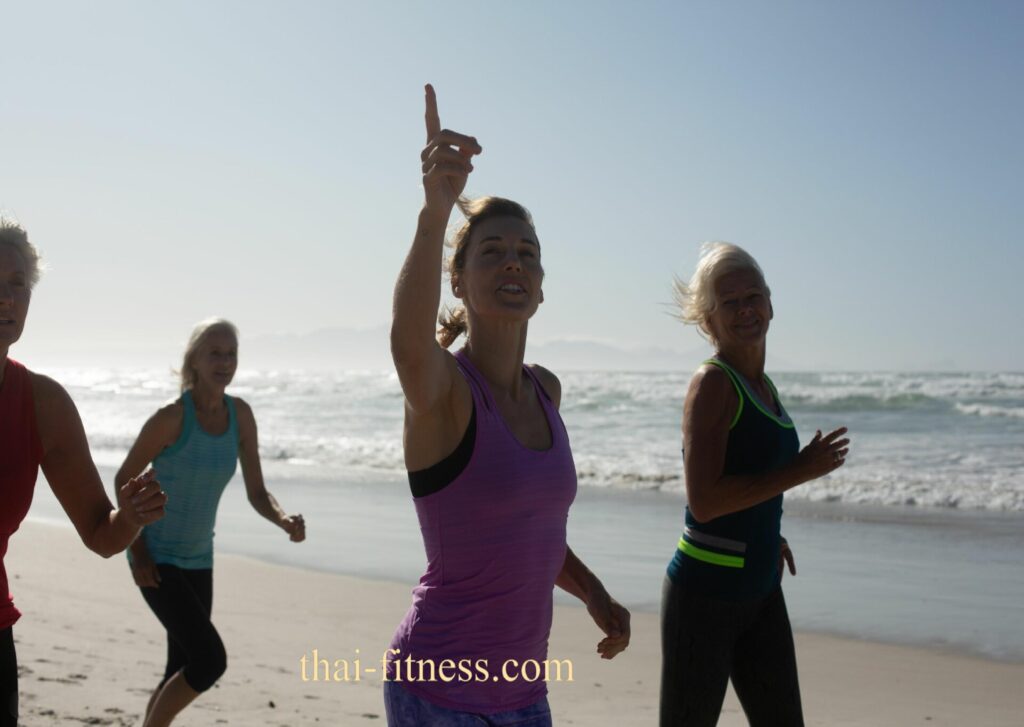 Dong Tan Beach Run in Pattaya
Dong Tan has become a popular destination for walking and running in both the afternoon and morning. During the day and evening, the pavement is all yours, but in the afternoon from five to seven the place is crowded. Sadly, cars are allowed to drive at Dong Tan Beach as well, so your best option is to run on the pavement, or at the beach. The place has plenty of bathrooms, and food if you want to have a snack after running. You can either run back and forth on Dong Tan beach, which is only approximately 2 km long, or you can keep running onto the connected Jomtien Beach.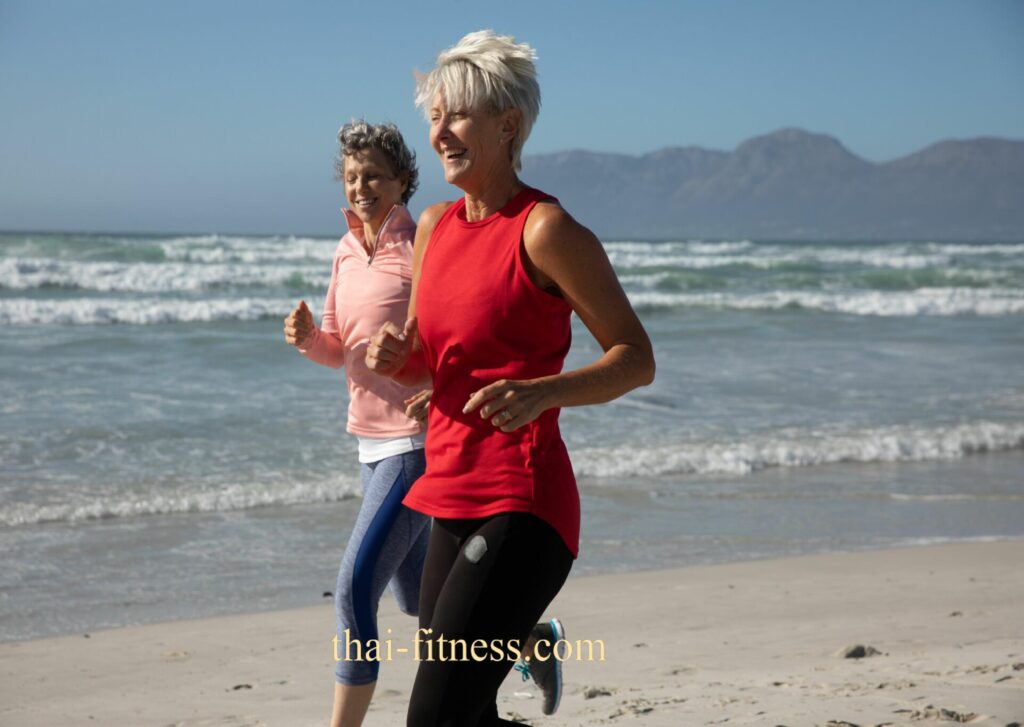 Jomtien Offers Pavement and Beach: Walk or Run
Close to Dong Tan Beach is Jomtien Beach, a 10 km long beach that has wide pavement most of the time. It is less crowded than Dong Tan Beach and the running is a straightforward path. There are many shops on the opposite side of the beach and people walk and run here most of the day. There is plenty of shade here from the trees on the beach. The last kilometer to Na Jomtien has a very small paved area, so you might want to turn around before you reach the end. If you want a longer run, you can just run over to Dong Tan Beach that starts at the Jomtien police station.
Run in Pattaya at Pratumnak Hill
Between Pattaya and Jomtien are two green hills called Pratumnak Hill and sometimes you will actually be the only person running in this lush green area. With that said, it is probably the safest and best place to run in Pattaya.
It does not cost anything to run on Pratumnak Hill, and there are toilets, a restaurant, and safe parking at the Tourist Police House. Also, at the moment, there are a few people selling drinks and snacks along the way so you need never to go thirsty. The lush greenery makes the air cool and the roads are cleaned everyday. There are dirt tracks all around the hills used by bikes, so if you like you can use them as well, just make sure you watch out for these speeding bikes when on foot.

People run in the morning, in the afternoon, or evening until eight . During the daytime you could actually be running or walking all by yourself. You should generally avoid running at night since  the area might not be safe even if it is lit. There are a number of security guards normally working in the park area, however sometimes they are not there, so
just be careful.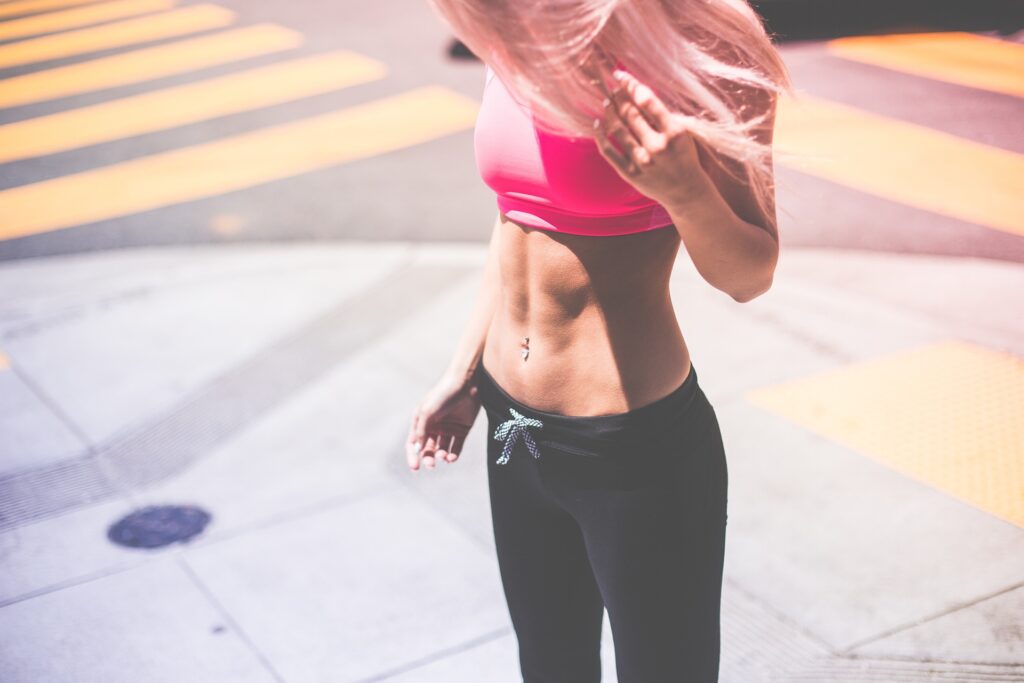 Wisdom Valley: Hike or Run in Pattaya
Around 20 minutes outside of Pattaya is the Wisdom Valley, a collection of coffee shops and restaurants with a very nice hiking area. You will have the trails mostly to yourself since most people do not come here. They have many trails from 10 km down to 2 km. Make sure you bring a phone to contact someone if you manage to get lost since it is a larger area. There have been some accidents of people biking outside the designated tracks. It's free to visit, and you can park at the Wisdom Valley Cafe Shop.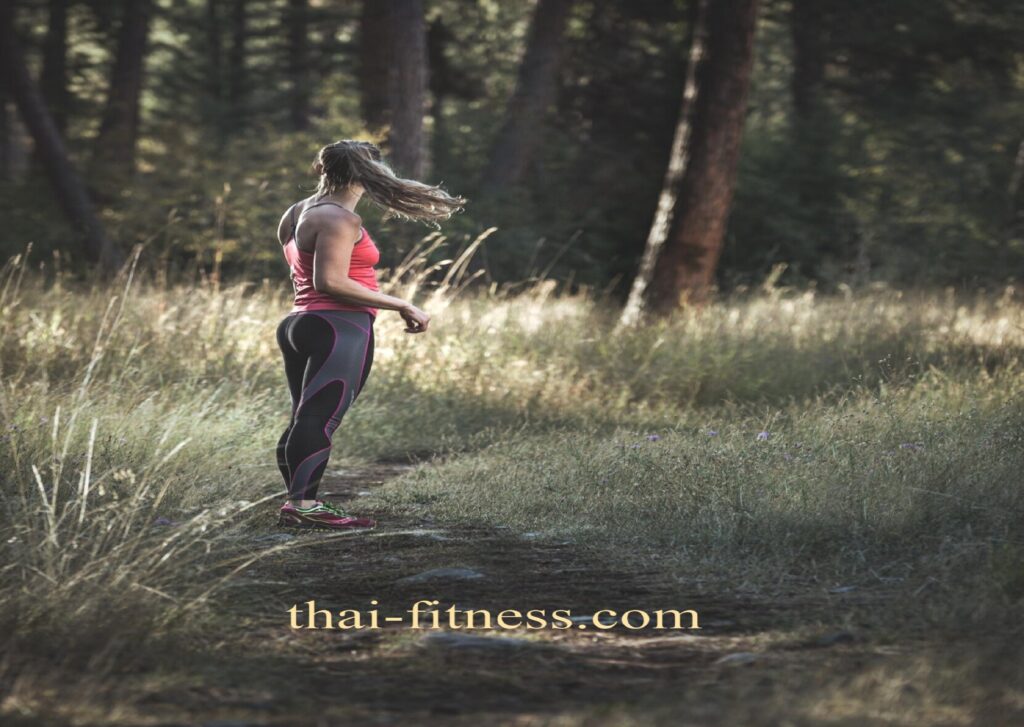 Public Parks for a Run in Pattaya
There are a number of public parks in and around Pattaya that offer a running track. Some have small fitness areas like Pratumnak Park; the several small fitness centers are around the mountains.
Most public parks are open daily, and some of them have a local caretaker looking after the park. There are so many public parks in Pattaya; visit Public parks in Pattaya for an updated list.
We love to give you advice on travel around the world if you like our articles follow Pull That up on Medium its free.
Khao Mai Keao Reservation: A Challenging Run in Pattaya
The most challenging run in Pattaya is likely the Khao Mai Keao trails. You need to travel 20 minutes outside Pattaya city with a car or motorbike to visit Khao Mai Keao. Depending on the day and the staff, there are showers and toilets here. It is a public park but there is no cost to enter. If you are into trail running, this is the best place for a trail run in Pattaya. The trails here are not as clear, with some debris due to rapid plant growth,  but it's a great place for a run and you will probably be alone here on the weekdays. However, Khao Mai Keao trails can be quite busy on the weekends, full of both running and cycling clubs.

Bangkok Running Club is a fun running Facebook group that organizes regular runs around Bangkok and nearby locations. To get more information about Thailand Fitness, you can visit Thai fitness.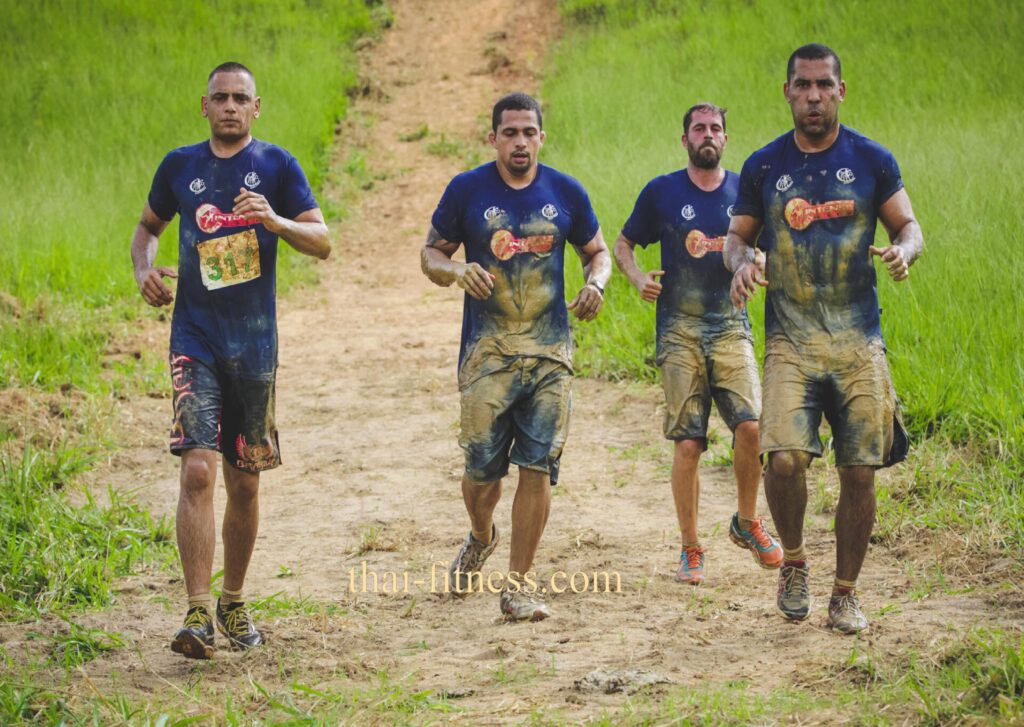 Silver Lake Bicycle Tracks: Run and Dodge Bikes
The Silver Lake area has a huge area of tracks for bicycles, but I am sure they don't mind you running there as well. You need a car or bike to access this location.
It takes around 20 minutes to drive from Pattaya, and it is a big green area. The tracks run parallel to the main road, but there are also some areas in the temple that have no special tracks, with minimal traffic. There are plenty of places here to visit a bathroom and get a snack, since it is a tourist area. If you want a real challenge you can visit the Pagoda on the mountain. The stairs up to the top will take your breath away, but the view is stunning. For more information about places to use a starting point for a run in Pattaya Silver Lake try Personal Thailand.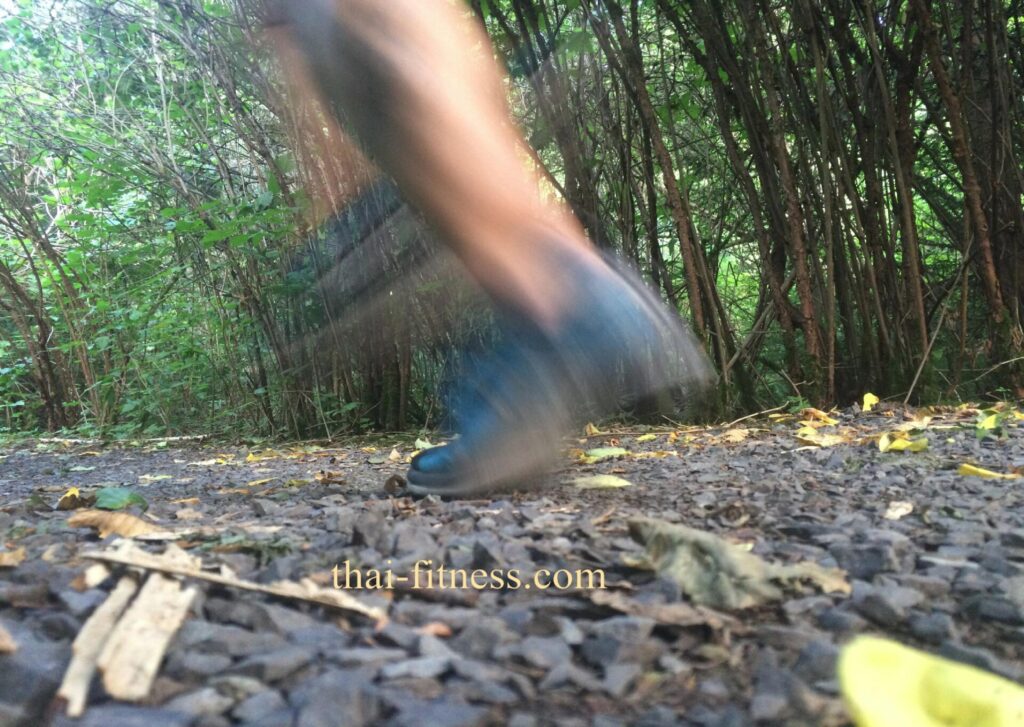 Running in Traffic is a Bad Idea
If you cannot run in a green area, then run indoors; avoid running in traffic as it can affect your mental health. A new study has shown that you can actually become stupid running in traffic because the fumes destroy vital cells in your brain. Secondly, in Thailand people who drive motorized vehicles are not used to people cycling or running on the roads. Many bicycles and runners die every year from running on Thai roads.
For more advice and inspiration you can visit Thailand run.
If you're interested in other sports in Pattaya, we recommend this book available on Amazon in Kindle and Paperback format: Pattaya Sport & Activities – Activate Thailand: Discover Thailand Miracles (Volume 4)